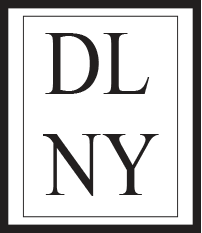 David Lance Classic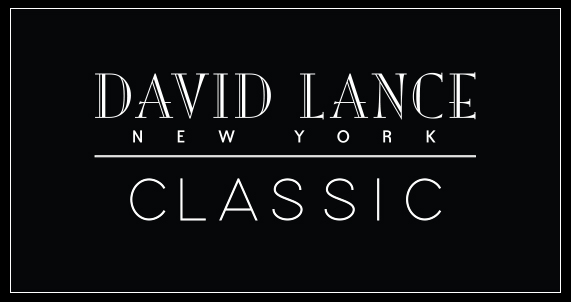 DLNY is the cornerstone of the New York bespoke lifestyle. We provide a concierge service that's as elegant as the suits we create. Our clients know what it is to truly be well dressed, and well served.
Creating a bespoke wardrobe is as much art as science. We believe every man has the desire to know that their appearance matches their aspirations. That is the promise that true bespoke clothing can achieve. We're not talking about "made to measure" or a "custom" suit. Those terms and their methods of tailoring a suit only allows you to choose from a list of preset options. Our bespoke experience start with a blank canvas.
Introducing DLNY Classic.
At its core, Classic is very simple to understand. It only differs from our Private collection in one way. We have limited the number of fabrics that make up the collection. Still, it is the full and true bespoke experience our clients have come to expect, without sacrificing anything. It will now allow a man to build a wardrobe confidently and without hesitation.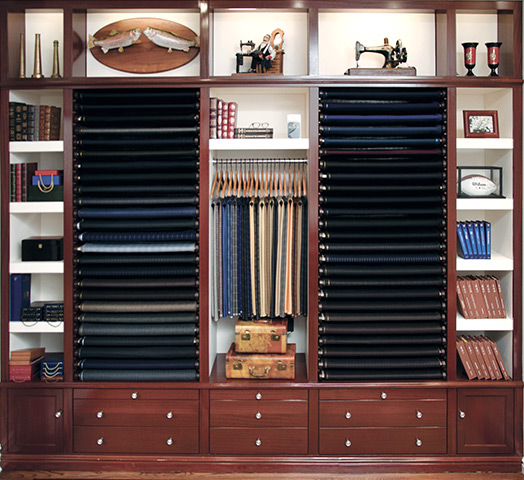 ---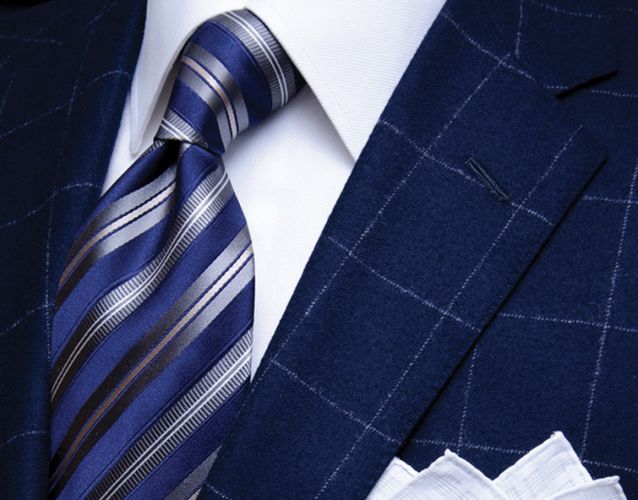 The Classic Pattern
We have set aside a reserve selection of patterns that will never lose their prominence. Fabrics that are both rich and classic. The Pinstripes are clear and defined, while the Chalk-Stripes are as soft as they should be. Glen Plaids are subtle in their pattern, while the Sharkskins are clear with a wonderful sumptuous drape. The Nailhead or Birdseye, always a staple, has a beautiful texture. The patterns we've selected were procured with an eye towards subtle elegance and longevity, which are essential to building your wardrobe.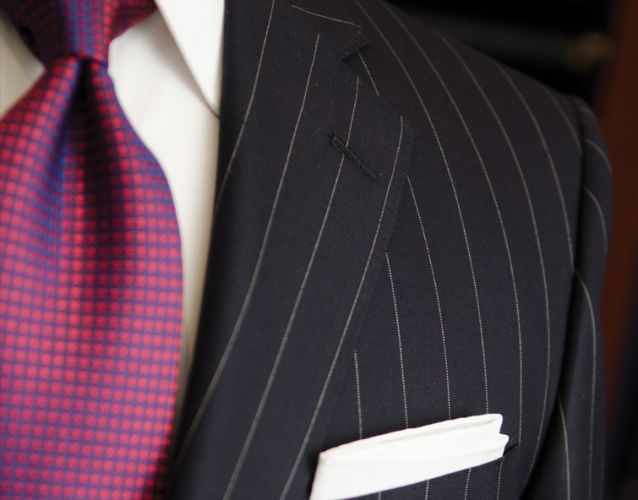 The Classic Weight
After we select the pattern, we pair it with the most classic of fabrics. Super 130's and 140's in what has to be referred to as a classic year-round cloth. While light in weight at 8.5 ounces, and soft in the hand, they are superbly refined. During the fall season, we will also offer the option of some cloths in a flannel finish. You will be privy to enjoy the look and character of a flannel suit without the heft. We know that suits born from this collection, being true to their pedigree, will become the workhorses of your wardrobe.
The Classic Hue
Deep navy blue. Nickel gray and rich oxford.  Postman blue, rich mahogany brown and midnight black. The fabrics selected for Classic possess a range of hues that are deep and true to their specific palette. These colors will deliver years of enjoyment, wear after wear. Classic colors are, and will remain, timeless.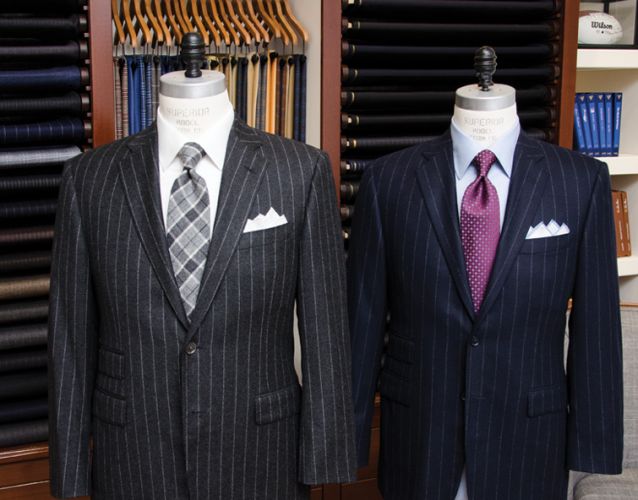 The Classic Fit
As with our Private collection, we cut all garments by hand, tailoring your every coat and pant to the dimensions that make it uniquely you. Nothing will be overlooked when it comes to making your personal pattern. Whether your shoulder slope varies left to right or your posture is not perfect, we stay true to the bespoke experience. You will get exactly what you want and need. There are almost no limits, options or subtleties that we are unable to address.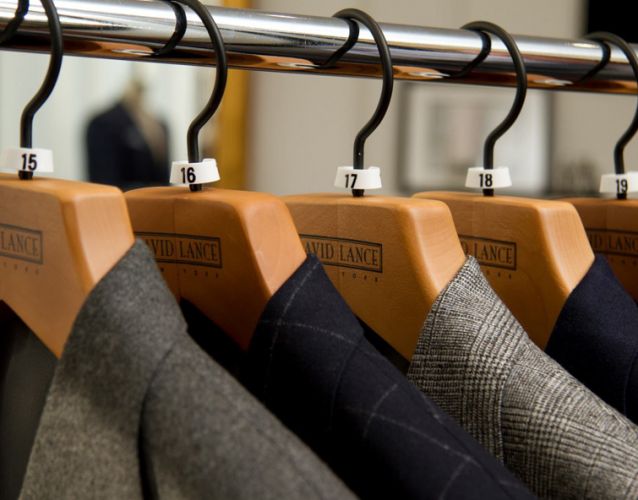 Why Classic?
For Bespoke first timers, Classic enables you to step confidently into the world of a true bespoke garment. Our Classic collection features suits that every man will use to build their bespoke wardrobe. It's not just the fabrics, patterns, or the fitting of our garments that matters—it is our 30 plus years of knowing that it's all about our relationship with you, our client.
We invite you to step in and try our new collection, Classic.  With a price point of $5495, this is a new opportunity to enter the world of David Lance New York and true bespoke clothing. Or, choose Private, the ultimate in a bespoke experience.
David Lance New York, where bespoke living starts.