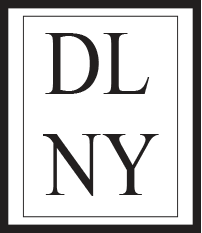 About DLNY
"When a suit is truly beautiful, you don't really take notice of the suit per se. What you see is just an incredibly well-dressed man."
– David Lance
1985 California. A young David Schwartz began his journey as a style icon dressing those who crave the finest in men's couture. To win his first clients, David knocks on doors in office buildings, collecting business cards from potential customers.
Before long, David finds himself running a fast-growing business in Orange County, California so fast that, a mere six years later, the David Lance New York showroom open its doors on 76th Street between Park Avenue and Madison Avenue, starting a legacy that immediately becomes the destination for luxurious menswear on the East Coast.
2013 New York. David Lance New York move into their new prime location on 71st Street at Madison Avenue.
2018 For 33 years now, David and his team have warmly welcomed and satisfied their family of clients by providing them with custom wardrobes and the services necessary to maintain them, all while reflecting, projecting and complementing their unique and multi-faceted lives.
For executives and professionals who have made it to the top of their game, dressing well is not a requirement; it is, however, one of its great rewards. "Our clients can easily buy their clothing anywhere in the world they choose, but in the end, they choose David Lance New York. " –David Lance